INVISICREPE™ ANTI-WRINKLE FACE AND BODY PATCHES
FEEL COMFORTABLE!
Our patches take care of your skin by finally eliminating any wrinkles or fine lines.
💙 
Enhance skin appearance
🌸 
Non-invasive
alternative to Blepharoplasty
✨ 
Non-surgical
solution
🌱 
Environmentally friendly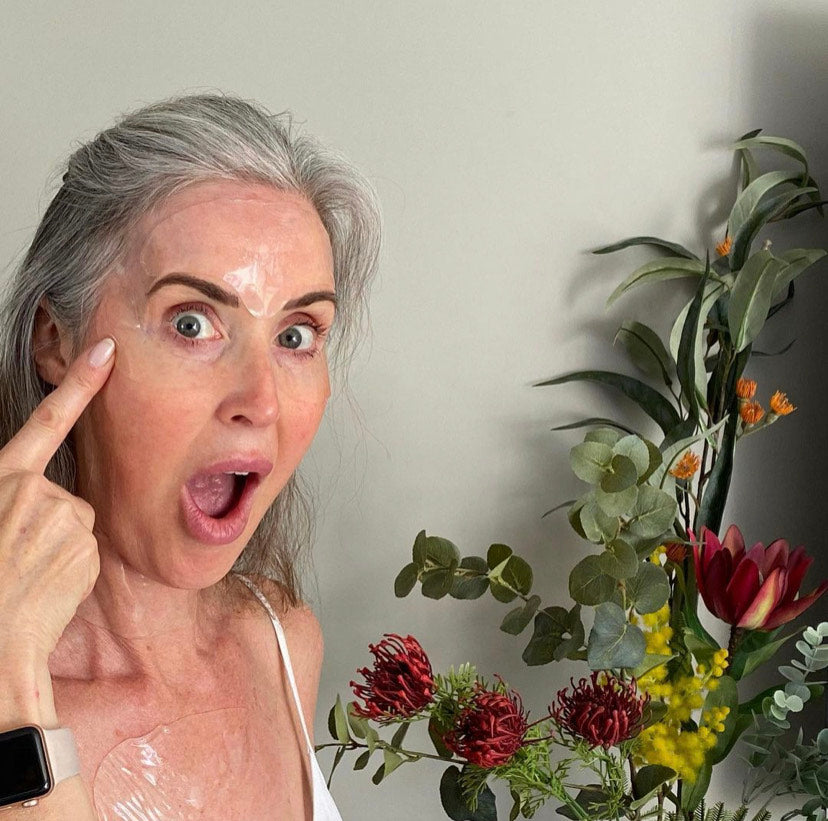 ACHIEVE FLAWLESS & PERFECT SMOOTH SKIN
InvisiCrepe™ Anti-Wrinkle Patches can be used during the night or any time of day for at least 1 hour.
They can be reused 15-20 times on different body parts.
Use the patches regularly to achieve a noticeable effect that lasts for years.
We strongly recommend purchasing 2 or more packages to enhance the effectiveness in the long term.
HOW TO USE
STEP 1: Clean and dry your skin before use, as excess moisture can cause the patches to slip.
STEP 2: Carefully remove the patch from the included sheet and place it on the desired area. Use it for at least a few hours to see the full benefits.
STEP 3: After applying the patch, gently press to smooth any air bubbles that may form.
STEP 4: After use, simply rinse with cold water, let it dry, and place it back in the included sheet.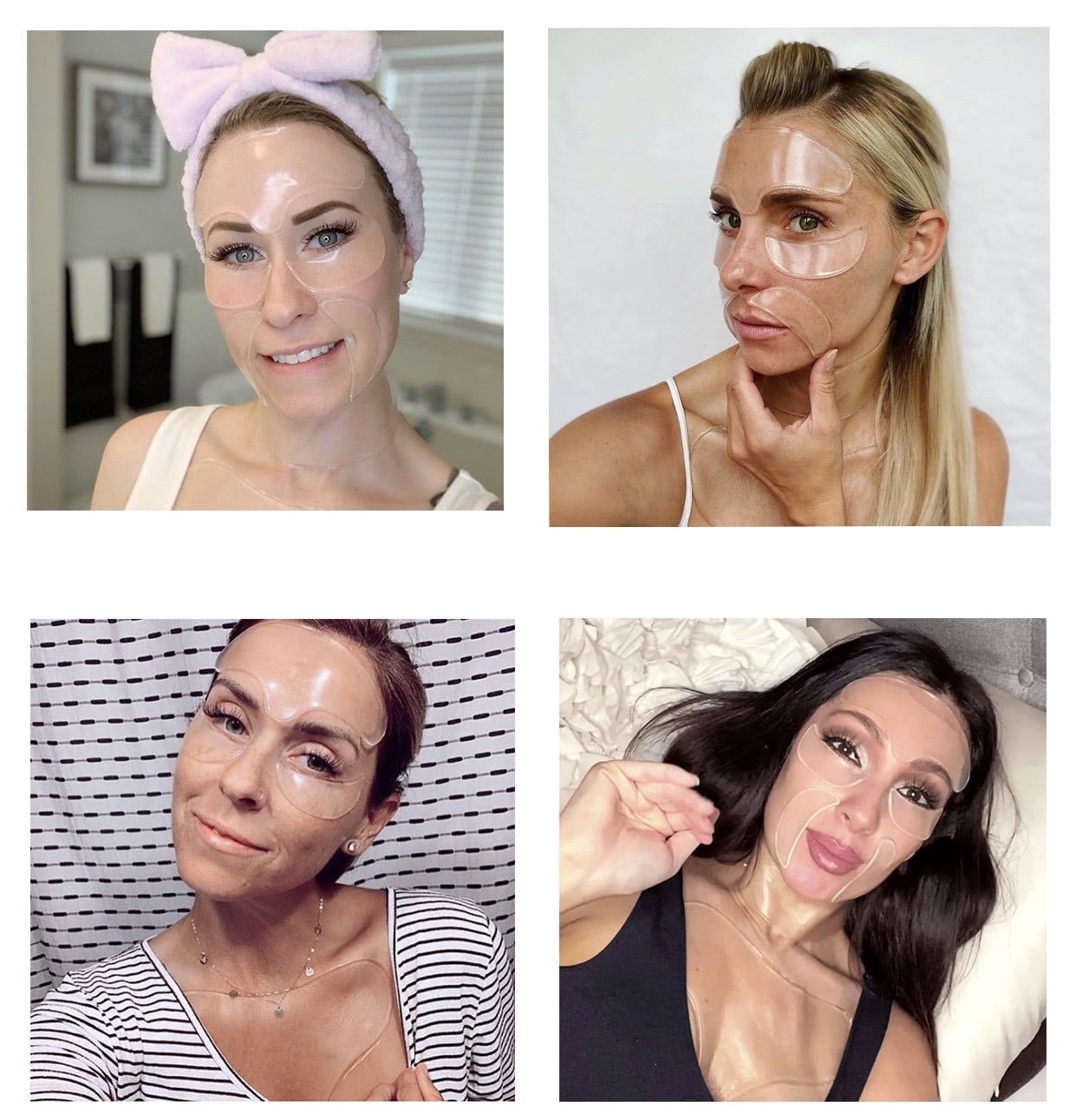 A SOLUTION AVAILABLE FOR EVERYONE
InvisiCrepe™ Anti-Wrinkle Patches are so safe they fit all shapes, sizes, skin types and ages.
They are durable and adhesive, ideal for any time of day, whether you're resting or on the go.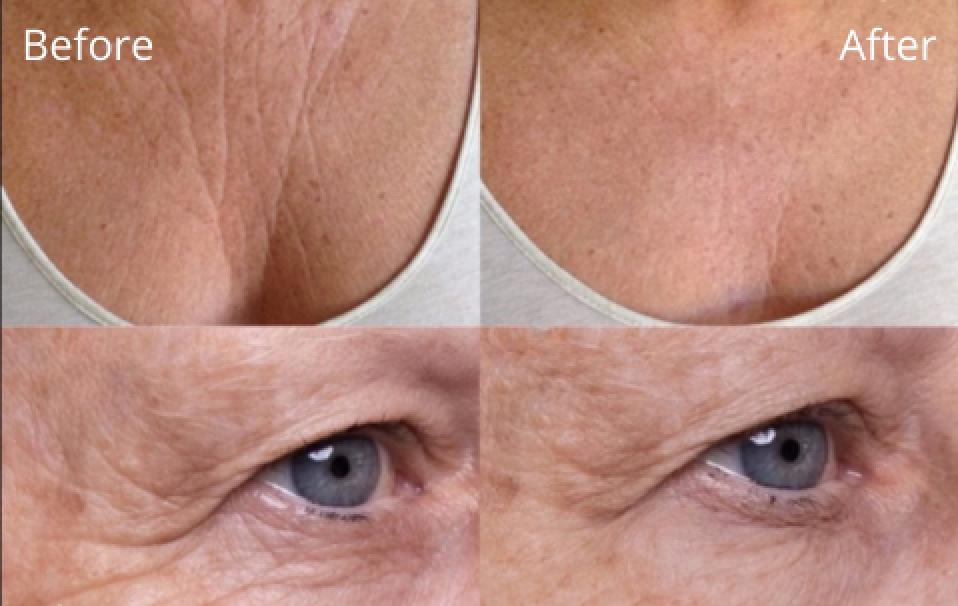 HOW DOES IT WORK AND WHAT ARE THE BENEFITS?
SKIN MOISTURIZATION
InvisiCrepe™ Anti-Wrinkle Patches create a microclimate on your skin that helps to promote hydration and healing. Each of our patches is perfectly suited to your skin and combats wrinkles and fine lines.
RENEWED SKIN
The hydration makes your skin softer, but most importantly smooth and radiant.
INCREASED BLOOD FLOW
It increases blood flow to cleanse the skin and give it a healthy and youthful appearance.

WHAT'S INCLUDED IN THE PACKAGE?
Inside the package you will find 11 Anti-Wrinkle Patches.
1 Forehead patch
4 Eye patches
2 Lip contour patch
1 Neck patch
1 Chest patch
2 Cheek Patch
NATURAL & ALLERGENIC INGREDIENTS
NATURAL AND ALLERGIC INGREDIENTS: Because we use only the safest ingredients, you'll find out from your first session why thousands of people trust and continue to support us.
✔️ Vitamin A

✔️ Vitamin C

✔️ Hydroxy

✔️ Coenzyme Q10

✔️ Peptides 

✔️ Grape Seed Extracts

✔️ Vitamin B3