WASHABLE REUSABLE LINT ROLLER
Hurry up! Just 8 items left in stock
Reusable: Washable lint roller, no need to replace and replenish, very economical. Just rinse under the tap for reuse.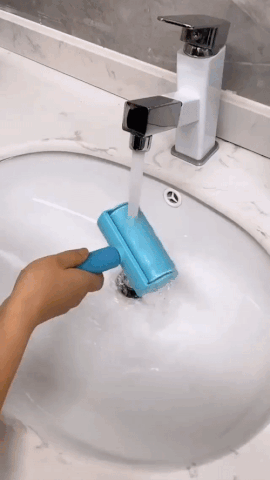 Lightweight and portable, the lint roller for clothing, car interiors and furniture works on most surfaces, whether at home or on the go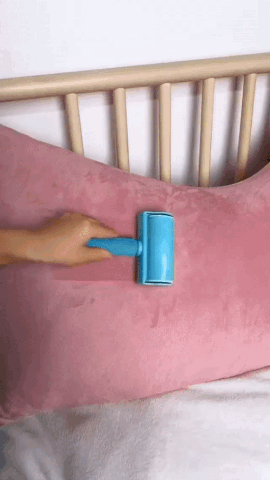 FEATURE:
Reusable and Eco-friendly:  If the sticker is not dirty, wash it with water, it can be reused! The lint remover is easy to rinse off, just rinse it off with soap or detergent and warm water, then wait until the lint roller is completely dry before using it, or just dry it with a paper towel. Wash immediately after each use. The best adhesive won't damage the fabric.
Strong Tack:  Lint Removers tape is a super strong adhesive that wipes away even a small amount of dust. 

The strong adhesive roller walks 360 degrees easily, with strong adhesion, no need to replace the refill. 

There is absolutely no environmental waste. The new lint-releasing roller is made of durable material, and the handle has also been improved.
Portable And Travel – friendly:  Lint Removers cleaners are small enough to be used at home, used on the go, and can fit in a bag. The handle is wrapped in a soft sponge that won't hurt your hands. You can get hair removal done anywhere.
Wide Application:  This pet hair curler can not only remove cat hair, dog hair, but also debris, pants, coats, sweaters, dresses, suits, etc. You can use your floors, bedding, carpets, sofas, car seats, clothing, and more to clean pet hair, dust, treats, yarn shavings, fur, and more.